Phone: 646-257-3742 Email: info@diamondarts.net
Creative and visionary, hands-on experience with every aspect of multimedia content development.
Writing, editing, print, and graphic design, including web, video, music, and audio production.
All aspects of SEO and online marketing strategies.
"Our goal is to help our clients become more successful, whether it is in the telling of a story, selling a product, or marketing new ideas and concepts. We use the entire palette of multimedia skills to 'making the vision happen'. We have worked with an entire range of businesses - from small businesses and non-profits to top FORTUNE 500 companies ."
Please contact us at 646-217-0928
As producers, we have experience handling every detail of a project:
Client consultations




Every aspect of creative




Execution of every detail




Distribution and financing



Assessment

of effectiveness



Music - The story begi
ns with music -- classical and electronic - pioneering new approaches to music production - both in the studio and in live performance. We have composed and produced film and video scores, dance scores, TV and radio commercials, and dozens of concert pieces -
everything
from chamber music to full symphonic works. (Read more...)
Video:
The story expanded to original video production. To date we have produced (written, directed, and/or edited) hundreds of commercial videos. Including nationally syndicated TV specials, corporate videos, TV commercials, biographies, and over 2000 medical news pieces. In addition, we have developed signature style of

innovative

video art.
(Read more...)
Writing and Journalism:
Then there is writing. Hundreds of stories, interviews and news pieces - from screenplays to poetry to articles about the some of the most important science of our time - and the people behind these breakthroughs.
(Read more...)
Education:
We have created and delivered educational programs to a range of audiences - from inner city schools to colleges across the country to major international corporations.
(Read more...)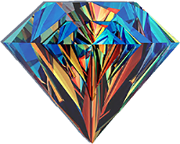 Contact Information:
Phone: 646-257-3742
Email: info@diamondarts.net