Phone: 646-257-3742 Email: info@diamondarts.net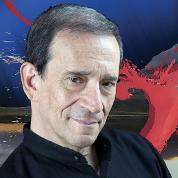 Stuart Diamond's career covers a wide range of activities—business leader, entrepreneur, writer/journalist, producer/videoartist, and composer/musician. As co-founder of Empowered Media, he was at the forefront of the digital media and online marketing revolution.

While serving Empowered Media, Diamond worked with major defense contractors, international human rights organizations, the United Nations, and top Fortune 500 companies. His work included consulting with the U.S. Department of Homeland Security on counter-terrorism strategies, as well as developing educational programs for Wall Street on the nature of trust and the financial system. In his role as editor-in-chief of Empowered Doctor, he oversaw the development of thousands of health-related news stories, including the media production of The National Physician of the Year Awards.

Diamond is a multimedia artist, creating librettos, video, and music for the concert hall, film, dance, and theater. His ensemble, Electric Diamond, is one of the pioneering groups of live, electronic music performance. Diamond was also a recipient of the Criterion Foundation Award that supported him for more than 5 years for the sole purpose of composing contemporary music. In recent years, he has developed the program Ethical Trust in conjunction with The Center of Ethics at St. Thomas University. His work Spirit Cross was recently installed at the Mother Cabrin Shrine in New York City.

As a Woodrow Wilson Visiting Fellow, Diamond visits colleges throughout the United States in support of the value of the liberal arts. For 9 years, he was a Trustee for The California Institute of Integral Studies in San Francisco.
Mr. Diamond graduated (with Honors and Phi Beta Kappa) from Haverford College with a degree in music and philosophy. He then received a full-fellowship from Sarah Lawrence College, where he received his M.F.A.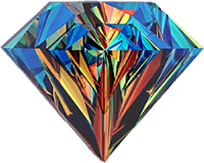 Contact Information:
Phone: 646-257-3742
Email: info@diamondarts.net