Phone: 646-257-3742 Email: info@diamondarts.net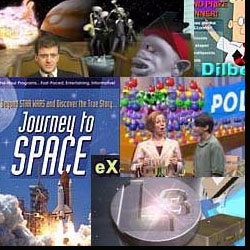 Empowered, LLC
Empowered Media
Empowered Doctor
Empowered Medical Media
Empowered Realty
Optimal Wellness
EMPOWERED, LLC
Empowered Media Corp. was founded in 1997. Empowered and its affiliates had a run of more than 20 years. Empowered was at the forefront of the digital media and online marketing revolution - part of the early Internet pioneers who helped create what the Internet is today.
Began by producing educational videos and animation. We produced nationally syndicated programming, such as "Flight to Mars", a documentary about the first time Earthlings sent a robot to the Red Planet - The Pathfinder Mission in 1998.
In the following years became recognized as a leader in producing high-end, online marketing, communications, and software programming for top-flight corporations. In 2006, we founded Empowered Medical Media (aka Empowered Doctor) in which we focused on healthcare issues. The news feed, Empowered Health News, became the first and only outside newsfeed on the CBS network affiliated websites. Clients included many nationally recognized names in healthcare, including Cancer Treatment Centers of America, New York Presbyterian Hospital, Castle Connolly, and many more.
Worked with US Customs, dealing with the controversial issues swirling around Homeland Security. Traveled to Paris to collaborate with scientists involved in the potential dangers of electro-magnetic radiation from cell-phones and new technologies. Produced Latin American music specials. (Even briefly owned a Latin music night club). In Antwerp, Belgium, created innovative marketing for the diamond industry. We promoted important social issues, such as the plight of Albanians in Kosovo, and the lack of financial responsibility and credibility in the budgetary affairs of the US government.
It has been a privilege to work with a multicultural group of brilliant and talented programmers, videographers, animators, web designers, graphic artists, and producers.
Produced (wrote, directed, and/or edited) literally thousands of videos. including nationally syndicated TV specials, corporate videos, TV commercials, biographies, and healthcare news pieces.
Since 2006 Empowered Doctor has published over 2000 medical news stories - most with video. The result was one of the largest online archives of health-related news stories. Below is a small sampling.
In addition, worked with several of the best known brands in the healthcare arena, such as Cancer Treatment Centers of America, Columbia University Medical Center at New York Presbyterian, Cleveland Clinic, Susan G. Komen, and BreastCancer.org, to name just a few. We are also a proud partner in the production of The National Physician of the Year Awards.
Contact Information:
Phone: 646-257-3742
Email: info@diamondarts.net